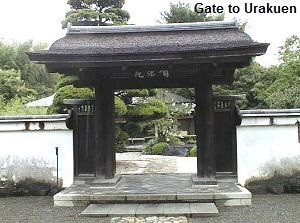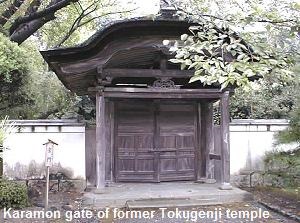 Urakuen is a Japanese garden with some tea ceremony houses.
It is an attached facility of a big hotel.
The garden is located at the eastern foot of Inuyama Castle, and about 500 meters from Honmachi street and about 700 meters from Inuyama-Yuen station og Meitetsu Railway.
Some Japanese tea houses are dotted in the garden and forests.
Joan (如庵) is one of the tea houses, and it is designated as a national treasure.
In 1618, this tea house was built in Shoden-in temple which is one of the sub-temples of Kenninji (建仁寺) in Kyoto.
It was built by Oda Uraku who was a brother of Oda Nobunaga and a master of ceremonial tea.
His Christian name was "Joan" or "Johan", so he gave the name to the tea house.
This tea house was moved to the residence of Mitsui family, one of the great company syndicates, in Tokyo in 1908.
After that, Mitsui moved it to the villa in Oiso in Kanagawa Prefecture in 1938.
Finally, Nagoya Railway company bought it, then Joan came here in 1972.
Joan is rated as the most excellent tea houses with samurai's moderation.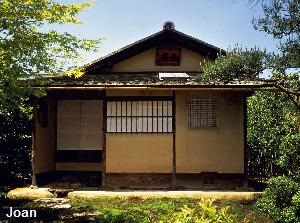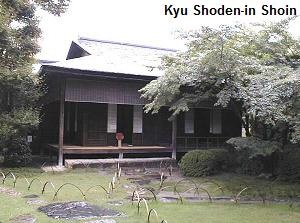 Kyu Shoden-in Shoin (旧正伝院書院) is a guest house built by Uraku in 1618.
It was also built in Shoden-in temple and was bought from Mitsui.
In Urakuen, there are a few other new tea ceremony houses.
The guests can enjoy the tea ceremony as the facility of the hotel.
This garden is closed for repair until the autumn of 2021.
How to get here
By limited express of Meitetsu Railway, get off at Inuyama-yuen station.
About 27 to 35 minutes from Meitetsu-Nagoya station.
About 8 minutes walk from there.
Other Tourist Attractions in Aichi Prefecture