Approach to Hikawa Shrine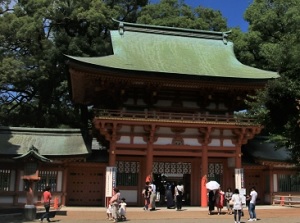 Roumon gate of Hikawa Shrine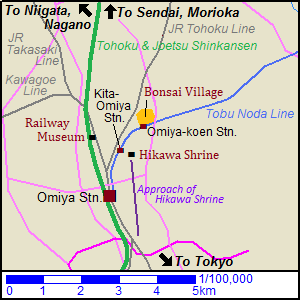 Hikawa Shrine ("Hikawa Jinja" in Japanese) is a Shinto shrine located about 1.2 km northeast of JR Omiya station in Saitama city.
According to legend, it was founded in 473 B.C.
But it is hard to believe that in the light of the historical facts.
However, this shrine has been the main Shinto shrine since ancient times.
"Omiya" means "Big shrine", then it means this shrine.
Especially, about 2 million worshippers visit this shrine during the first three days of the New Year.
The traditional approach runs through the city from north to south, and the length is about 2 km.
Many large trees line along this approach.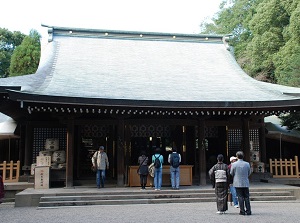 Main shrine of Hikawa Shrine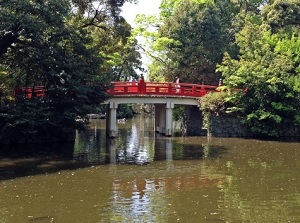 Pond in Hikawa Shrine
The buildings in this precincts were rebuilt in 1940, and we can see the bright vermillion buildings there.
Around this shrine, there is a prefectural park.
The name of the passenger ship "Hikawamaru" exhibited in Yokohama port derives from this shrine.
How to get here
About 20 minutes walk from JR Omiya station.
Or, about 10 minutes walk from Kita-Omiya station of Tobu Noda Line (The next station of Omiya).
Hotels around Omiya
Other Tourist Attractions in Saitama Prefecture