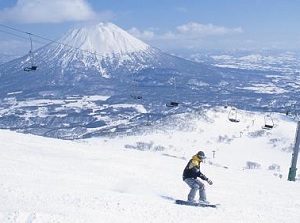 Ski slope of Niseko and Mt.Yotei
Photo by @JNTO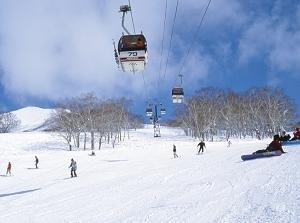 Ski slope of Niseko
Photo by @JNTO
Niseko ski resort is located about 50 km southwest of Otaru city.
It is very popular for dry powder snow and wide slope.
We can see the beautiful Mount Yotei which is located 10 km east-southeast from here.
"Niseko" is the collective name of mountains, and originally is a word of Ainu language.
They are "Niseko-An'nupuri" (1308 m), "Niseko-Iwaonupuri" (1116 m), "Niseko-Nitonupuri" (1080 m), "Niseko-Chisenupuri" (1135 m), and some other peaks.
They are grouped in this area, and the area is designated as a quasi-national park.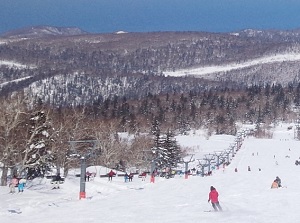 Ski slope of Niseko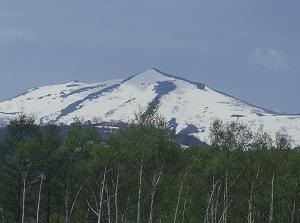 Niseko-An'nupuri
Photo by @JNTO
There are four ski resorts from east to south of the mountains.
They are "Niseko Hanazono", "Niseko Grand HIRAFU", "Niseko Village", and "Niseko Annupuri" from the north, and these are connected one another.
In winter, cold and very wet wind blows from the Sea of Japan in a northwestward direction.
Before the wet wind crosses over the mountain of Niseko, much water vapor falls as wet snow.
After the wind has crossed over the mountain, the low moisture becomes the snow like powder on the southeast slope of the mountain.
The place is Niseko ski resort.
In recent years, this ski resort has become popular among Westerner.
Especially it is popular with Australian skiers and Asian visitors are increasing.
Each ski resort starts around the end of November or early December, and ends around early April or early May.
How to get here
Most convenient transportation is the express bus.
It is operated from Sapporo (about 2 hour and 30 minutes) and Shin-chitose Airport (about 2 hour and 40 minutes).
The following bus companies operate the buses.
In addition, the shuttle bus connecting four ski resort is operated during the ski season.
Or, JR train is also available.
Sapporo → Otaru : 40 to 50 minutes, then transfer to the next train
Otaru → Kutchan : 1 hour and 20 minutes
The train between Otaru and Kutchan is operated every about 2 hours.
And route bus is operated from Kutchan station to Niseko ski resort.
Hotels in Niseko
Other Tourist Attractions in Southern Hokkaido