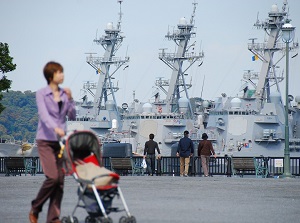 Verny Park
Photo by Yokosuka City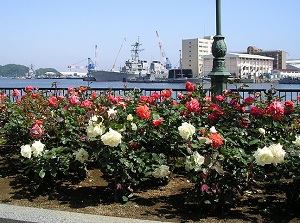 Roses in Verny Park
Photo by Yokosuka City
Verny Park is a park facing the main part of Yokosuka Port.
It is located to the west of central Yokosuka city, and is near JR Yokosuka station.
The area is about 500 meters long from east to west.
It was originally a park opened in 1946, and was renewed like French garden in 2001.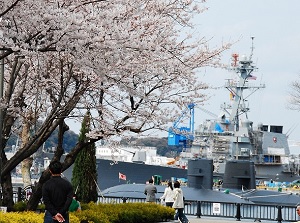 Cherry blossoms in Verny Park
Photo by Yokosuka City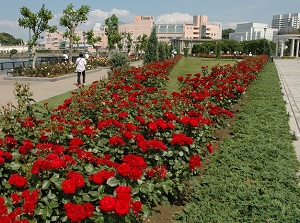 Roses in Verny Park
Photo by Yokosuka City
There is a rose garden in the center of the park.
It has about 2,000 roses.
And there is a cafe restaurant.
Léonce Verny (1837-1908) was a French naval engineer, and led the construction of various naval facilities in Yokosuka from 1865 to 1876.
So his name was given to this park.

Statue of Verny
Photo by Yokosuka City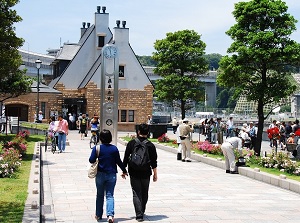 Verny Memorial Museum
Photo by Yokosuka City
At the west end of this park, there is Verny Memorial Museum.
It displays his works and some machines used at that time.
How to get here
About 300 meters walk from Shioiri station of Keikyu Railway.
About 100 meters walk from JR Yokosuka station.
Hotels in Yokosuka
Other Tourist Attractions in Yokosuka