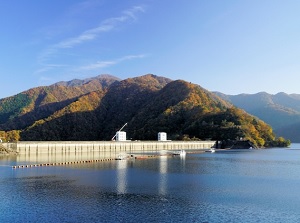 Ogouchi Dam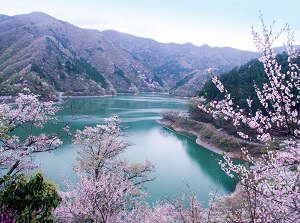 Lake Okutama in spring
Lake Okutama is an artificial lake formed by Ogouchi Dam located upstream of Tama River.
It is located about 60 km west of central Tokyo, and the west part of the lake extends into Yamanashi Prefecture.
This lake is very important as one of the water sources of Tokyo area.
Ogouchi Dam (小河内ダム) took 19 years to build because of interruption of construction by World War II.
It was completed in 1957.
During the construction, 87 workers died in some accidents, so the memorial has been built in 1958.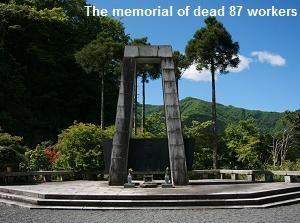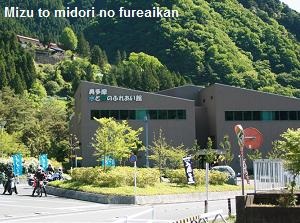 There is a museum about this dam near the bus stop.
The name is Mizu to midori no fureaikan (水と緑のふれあい館, Museum of water and trees).
On the lake, there are two floating bridges with many floats.
In past days, drums had been used as the floats.
So it is called Drum can bridge.
Now, drums are not used but plastics are used.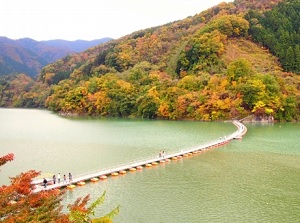 Mugiyama no Ukihashi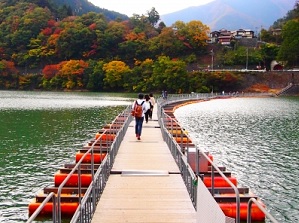 The floating bridge
One of them is popular and it is called Mugiyama no Ukihashi (麦山の浮橋, Floating bridge of Mugiyama).
It is located about 4 km west of the dam.
We can walk across the bridges.
How to get here
Get on the train of JR Oume Line branching from Tachikawa of JR Chuo Line.
The rapid trains run from Tokyo to Oume.
It takes 1 hour and 15-35 minutes from Tokyo, 32-35 minutes from Tachikawa.
At Oume, change the local train to Okutama.
Then get off at Okutama terminal station.
About 35-40 minutes from Oume.
By route bus, 15 minutes to Okutamako bus stop.
To Mugiyama no Ukihashi, 11 minutes to Ogouchi-jinja bus stop from Okutamako.
Hotels around Okutama
Other Tourist Attractions in Tokyo Metropolis (Tama area)