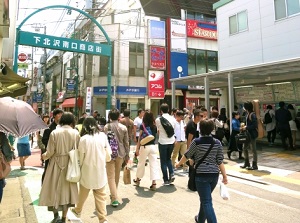 South side of Shimokitazawa station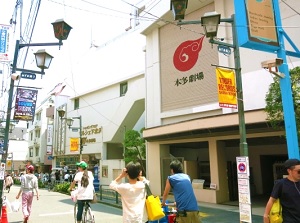 Honda Theater on the east side of station
Shimokitazawa is a town located about 3 km west of Shibuya.
And it is located about 5 km southwest of Shinjuku.
It has been a residential area since the middle 20th century.
Inokashira line of Keio railway from Shibuya and Odakyu railway line from Shinjuku cross at this town, and Shimokitazawa station for both lines is at the center of the town.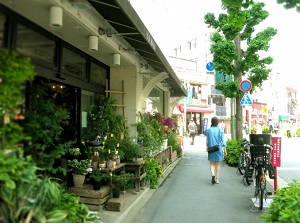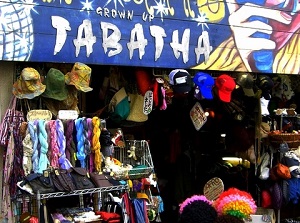 Six shopping districts have been formed around the station.
The range of the districts is about 400 meters to north and south from the station and about 200 meters to east.
Because there are some universities around the town, many young people visit here.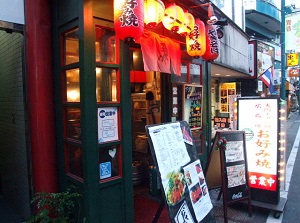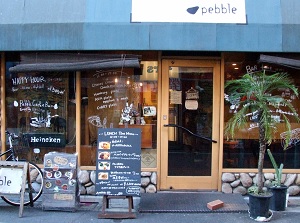 Unlike Shinjuku and Shibuya, most shops in the districts are small and few chain stores are here.
Especially, there are many unique shops of old‐clothes, antiques and general goods.
Therefore, Shimokitazawa is often called "Cotton town", "Town of Subculture".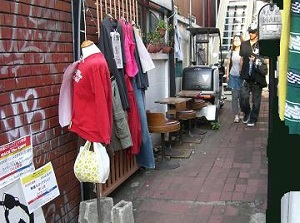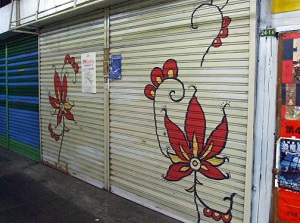 When the shutter of shop is closed, we can sometimes find an art picture on the shutter in this town.
They are the works drawn by art students or designers.
There is Honda Theater (本多劇場) for drama on the east of the station.
And there are some small theaters and "Live houses" (Small Japanese live music clubs for rock, jazz, blues, etc.) in this town.
How to get here
From Shibuya, 6 minutes by the train of Inokashira Line of Keio railway.
From Shinjuku, 8 minutes by express, 11 minutes by locat train of Odakyu railway.
Hotels around Shimokitazawa
Other Tourist Attractions in Tokyo Metropolis (Special Wards)