Edo-Tokyo Museum [
江戸東京博物館

]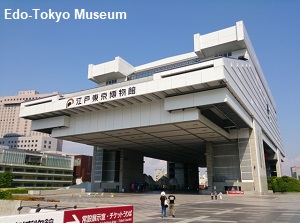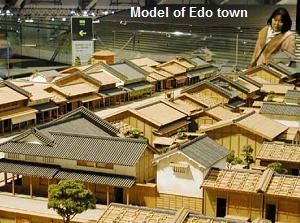 Edo-Tokyo Museum is the museum introducing and displaying history and culture of Edo and Tokyo.
It is located just east next to Ryogoku Kokugikan arena.
This museum was founded in 1993.
"Tokyo" is the current city name, and "Edo" is the city name until 1868.
In Edo Period, many cultures had been created among the common people in this city.
After changing to Tokyo, this city have been the center of Japan to become advanced nation in the world.
So, this museum shows the scenes both Edo and Tokyo.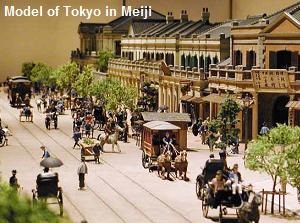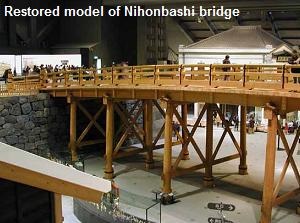 There are "Edo Zone" and "Tokyo Zone" as permanent exhibition room.
In Edo Zone, we can see the model of a town in Edo Period (1603-1868).
We can understand the life and commercial activity in that time.
In Tokyo Zone, we can understand the life in Meiji, Taisho and Showa Period (1868-1989).
Additionally there are the full-sized restored models such as Nihonbashi bridge and Nakamura-za Kabuki theater.
How to get here
Ryogoku station (JR Sobu Line)
Nearest stations of subway.
Ryogoku (●E12 Ooedo Line)
Hotels around Sumida Ward
Other Tourist Attractions in Tokyo Metropolis (Special Wards)