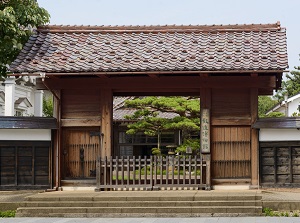 Entrance of Chido Museum
Photo by Yamagata Prefecture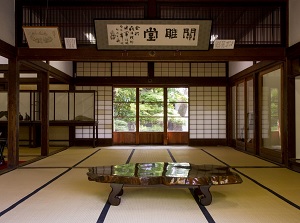 Inside of Goinden
Photo by Yamagata Prefecture
Chido Museum is the museum located at just west of Tsuruoka Park.
The site was the residence of Sakai Family (the former lord of Shonai Domain) , and it was opened as a museum in 1952.
The building related to Sakai Family is Goinden (御隠殿).
It was a retirement residence built in 1863, then was removed and reconstructed here.
By the residence, there is a Japanese garden constructed by Sakai Family.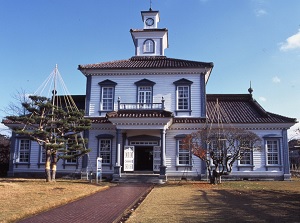 Former Nishitagawa District Office
Photo by Yamagata Prefecture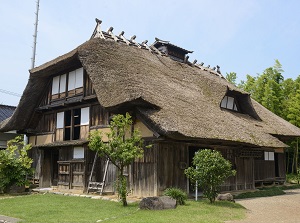 Former Shibuya Family Home
Photo by Yamagata Prefecture
Around the residence, there are a few relocated historic buildings.
European‐style buildings are Former Nishitagawa District Office (旧西田川郡役所) built in 1881 and Former Tsuruoka Police Station (旧鶴岡警察署庁舎) built in 1884.
And Former Shibuya Family Home (旧渋谷家住宅) is a thatched-roof house built in 1822.
How to get here
By route bus, about 10 minutes from JR Tsuruoka station.
Hotels in Tsuruoka city
Other Tourist Attractions in Tsuruoka city