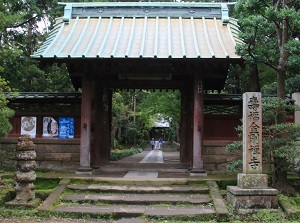 Jufukuji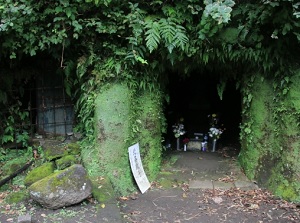 Tomb of Masako Hojo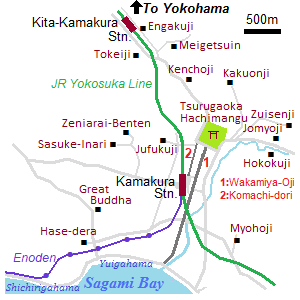 Jufukuji is a Zen Buddhist temple.
It is located about 0.5 km west of Tsurugaoka Hachimangu and about 0.7 km north of JR Kamakura station.
It was founded by Hojo Masako in 1200.
She was the wife of Minamoto Yoritomo, the founder of Kamakura government.
The original temple had many buildings in a large site.
But whole site was destroyed by fire in 1258.
After that, the temple was rebuilt.
Current main hall was rebuilt in 1664.
Only a part of the site is opened.
The approach paved by stone is attractive.
It is between the main gate and the middle gate, and the general visitors can walk only around the area.
And there is the cemetery in bamboo forests behind the site of the temple.
The tomb of Hojo Masako is like cave.
How to get here
About 700 meters walk from JR Kamakura station.
Hotels around Kamakura
Other Tourist Attractions in Kamakura
Central and western areas
Northern area
Eastern area